Some of the best learning experiences for students happen outside of the classroom. Being able to visit a national landmark or museum to learn firsthand about a particular topic helps keep kids engaged and excited about what they're learning. Gotta Go Tours LLC will help you make your next class trip a great one, no matter where you're headed! Let us help you plan a full variety of class trips from New York today!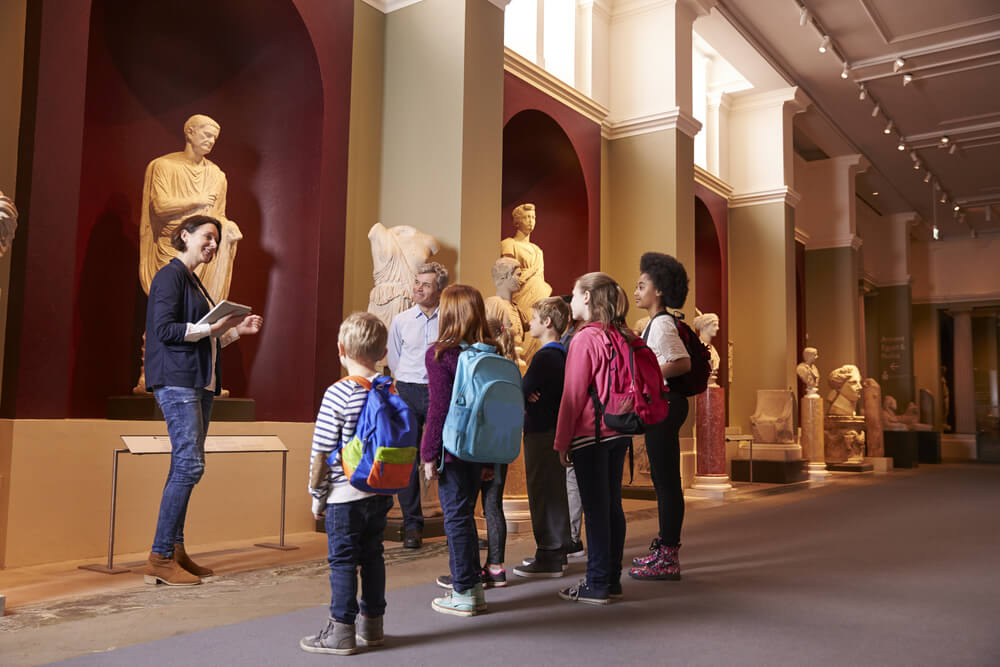 Educational Senior Trips
Take your senior class to an exciting, yet educational destination this year! We can plan group trips to Philadelphia, Washington DC, Baltimore, MD, Boston, Plymouth, Virginia, and Salem, MA—all areas rich in history, culture and educational opportunities. Visit historic museums and national monuments like the Franklin Institute Science Museum, National Constitution Center, Liberty Science Center, Boston Museum of Science or Plimouth Plantation. We also offer guided historic walking tours. We can customize educational trips from New York to incorporate any sightseeing attractions and amusement parks, upon request.
Student Day Trips
Have a destination in mind for a class day trip? Let us plan one to an exceptional destination like historic Philadelphia or the Lancaster Penn-Dutch region. Our range of destination is expansive, including the Pequot Indian Museum, Mystic Aquarium, Baltimore Aquarium & Ft. McHenry, or any of the appealing options throughout the eastern seacoast.
Student Extended Tours
Some destinations just can't be reached and enjoyed in the span of a day. For 2-3 day extended tours, we're pleased to provide sound logistics that ensure a seamless travel experience. Whether you're headed to Six Flags America in Baltimore or Washington DC for a day of sightseeing, we'll plan your accommodations perfectly. We also offer extended tours and trips to Harper's Ferry, Gettysburg, Hersheypark, Lancaster, historic Boston, Plymouth and more.
Amusement Park Trips
Amusement parks can be a trip all on their own, or can be added to our extended and overnight trips for a fun and exciting stop-off. Take your pick of any of the region's many amusement park destinations:
Great Adventure Theme Park
Hersheypark and Zoo America
Dorney Park and Wildwater Kingdom
Lake Compounce
Rye Playland
Sesame Place
Dutch Wonderland
Six Flags America
Overnight Class Trips
We customize all overnight trips to meet the needs of you and your group. This includes booking all transportation, hotels, tour guides and other accommodations. We'll make sure you get to every destination on your list without issue, and that everything is in order when you get there. We know that traveling overnight with an entire class can be hard, which is why we go above and beyond to make life easy for you. Hotel security and travel insurance is available upon request. We even include breakfasts and dinners in all overnight packages starting with dinner on the evening of day one, and ending with breakfast on the last day of your trip.  Lunches are optional and can be added upon request.
To coordinate and plan your ideal class trip, contact Gotta Go Tours LLC today at 732-606-1529. We'll make sure everything is well-planned and perfectly executed, so you and your students can enjoy the trip!